How do you resuscitate a deal that seems to have slipped away?
The answer to that question is at the heart of this week's episode of The Closer.
In the Spring of 2019, Vicki Hollub, the trailblazing CEO of Occidental Petroleum, cornered Al Walker, the CEO of Anadarko at an industry conference in Austin, Texas. Hollub was telling walker something he'd already heard from her many times: that she wanted to buy Anadarko.
What Hollub didn't know was that a few days later, Chevron would announce that it was buying Anadarko for $33 billion.
Hollub was, obviously, not pleased. She'd been back and forth with Walker outlining various offers to buy Anadarko since 2017 and now, Chevron had swooped in. Clearly, she'd have to take a different approach to make things work.
To understand how Hollub engineered a turnaround strategy of her own deal making process, Aimee talked to Jordan Blum. He's currently editorial director at an energy news group called Hart Energy, but he covered oil and gas for the Houston Chronicle when Hollub was chasing Anadarko.
Hollub needs to find more cash to woo Anadarko, so she sets up a meeting with Warren Buffett and, just two days before that meeting in Omaha, she flies out to Paris to meet TotalEnergies CEO Patrick Pouyanné. She offers him all of Anadarko's African assets – just under $9 billion – if Occidental's deal goes through. Buffett agrees to contribute $10 billion and Hollub is able to outbid Chevron and bump up the cash portion of the deal to almost 80%.
To hear more details of how this massive energy deal came together and how the massive acquisition worked out, listen to this week's episode of The Closer.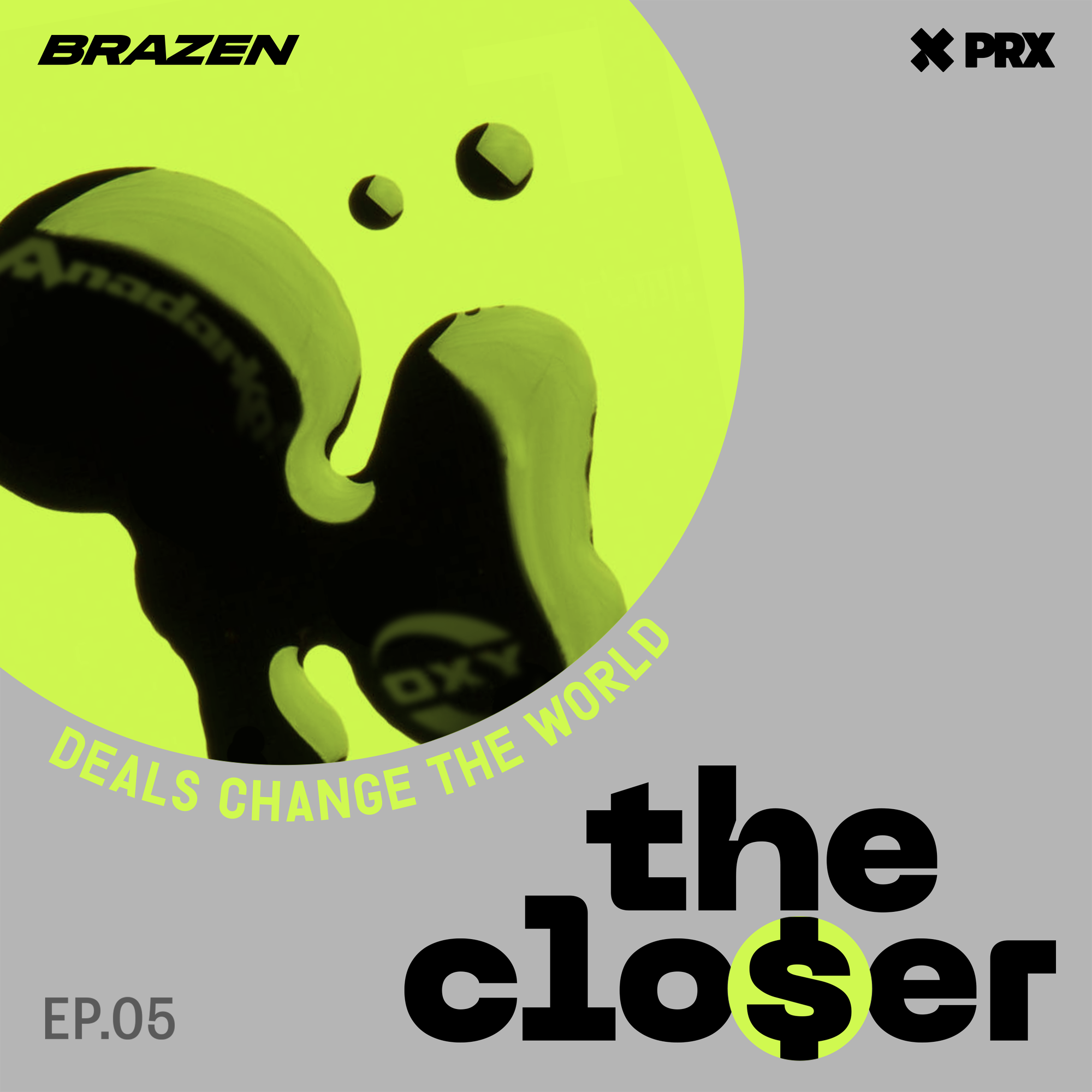 Comments