How do you challenge Amazon's stranglehold of American e-commerce?
The Closer is back, and that's the question that drives our first episode, about how Walmart bought Jet.com and went up against Amazon.
We talked to Jason Del Rey, the author of Winner Sells All: Amazon, Walmart and the battle for our wallets, about how Jet.com and its founder, Marc Lore, helped Walmart take on Amazon. The idea was that Jet.com and Lore would help America's largest retailer figure out how to dethrone America's largest online retailer.
Jet's launch was rocky. A week before it went live to customers in the summer of 2015, Amazon debuted its now annual Prime Day sale, slashing prices to levels that rivaled Black Friday deals.
Customers still flocked to the Jet, but that ended up actually causing a whole different set of problems for the new company: Jet needed all hands on deck just to order enough inventory to meet the orders that were being placed.
And longer term, the company needed more cash so it could keep spending on advertising to draw in more customers to grow sales in order to eventually make a profit. That was a dynamic that Lore called "simple math," and it meant he was looking for more investors willing to write big checks.
One of the potential investors Lore talks to is Doug McMillan, the CEO of Walmart. Eventually, their conversation shifts from an investment to an acquisition: Walmart decides to buy Jet.com for $3.3 billion to try and help kickstart their e-commerce business.
In our bonus episode with Jason on Brazen+ on Apple Podcasts, he dives into the friction this deal caused inside Walmart, a place that was built on knowing how to profitably serve customers.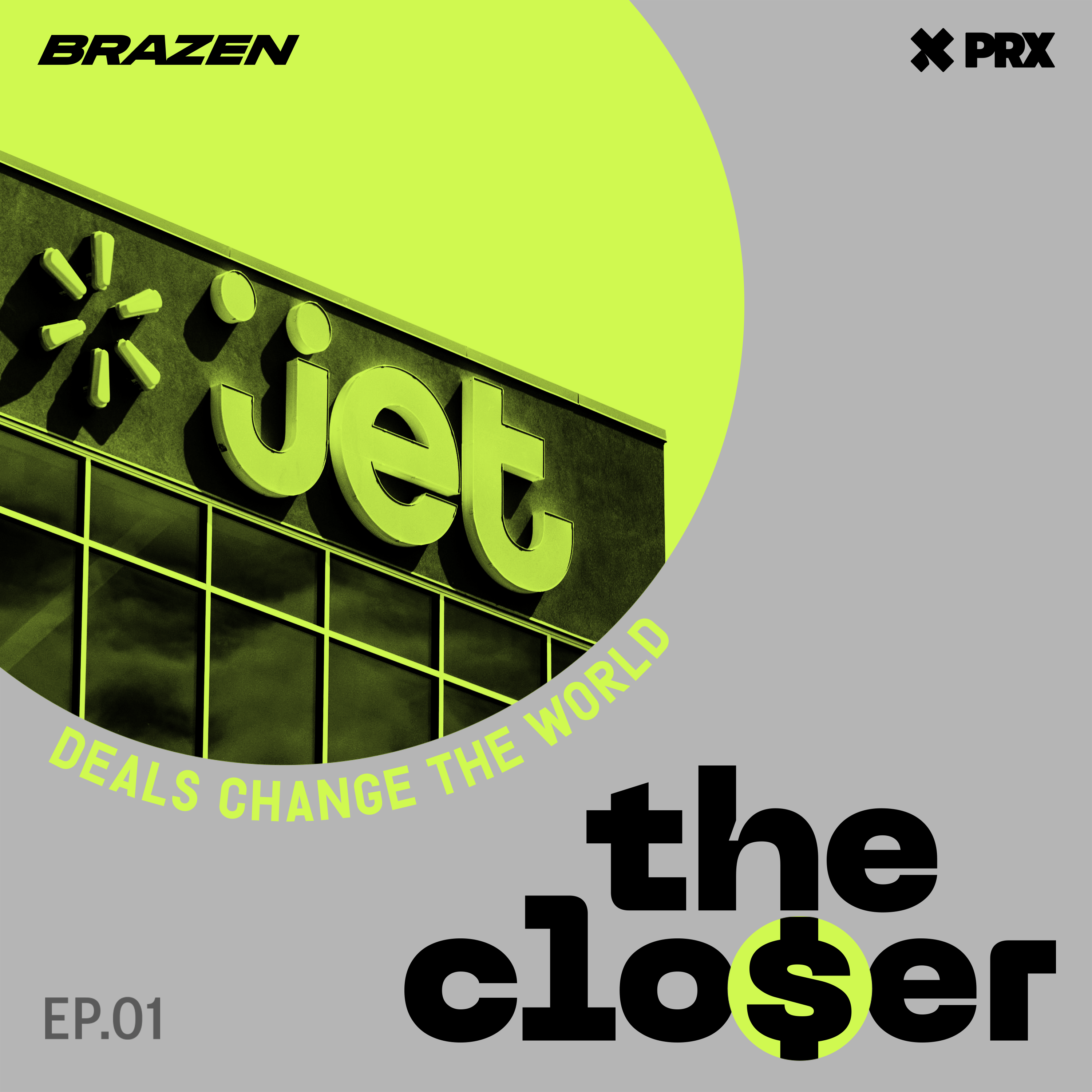 Comments