Fo past few years, when WeWork is in the news, it's not because things are going well.
Such is the case now. The co-working company, which was valued at $47 billion at its peak, filed for Chapter 11 bankruptcy protection earlier this month. That the poster-child for the profligate zero interest-rate policy era filed for bankruptcy protection is perhaps not that surprising, but it is surprising that it took this long.
SoftBank was reported to be deeply involved in trying to save WeWork from Chapter 11 right up until the very end, which is both emotionally fitting and the financially prudent thing for them to do, given the billions they sank into the company.
Given this news, we wanted to take you back to the second episode of The Closer.
Aimee talked to Eliot Brown and Maureen Farrell, the reporters who wrote The Cult of We. They gave us the inside story on the failed WeWork deal that explains the failed WeWork deals that followed.
Surfing legend Laird Hamilton is involved, as, of course, is Masayoshi Son. It's the story of a $20 billion dollar deal that fell through Adam Neumann's grasp – truly a wild ride. Take a listen or re-listen and we'll be back with a new episode next week after the Thanksgiving holiday.
---
The Daily Upside is a free newsletter that covers the world of business, finance, economics, and investing. Written by a team of accomplished journalists, each issue delivers the most important headlines in the world while contextualizing the news against the thematic undercurrents shaping the broader business climate. Join 1 million people who subscribe to The Daily Upside — sign up for free here.
---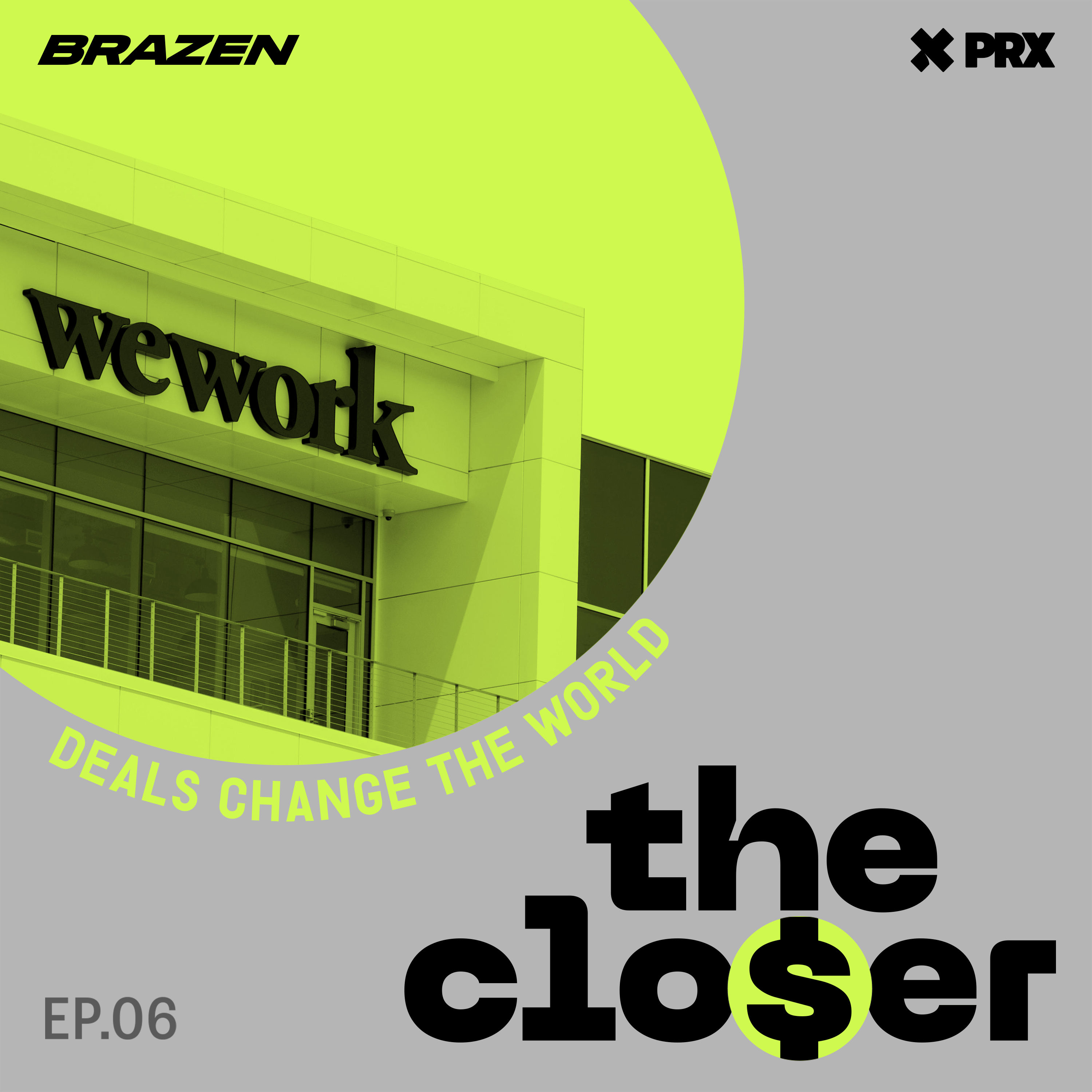 ---

Comments